Virtual Escape Game
The Big Escape
Virtual Escape Game - Played Within the Browser - No Downloads!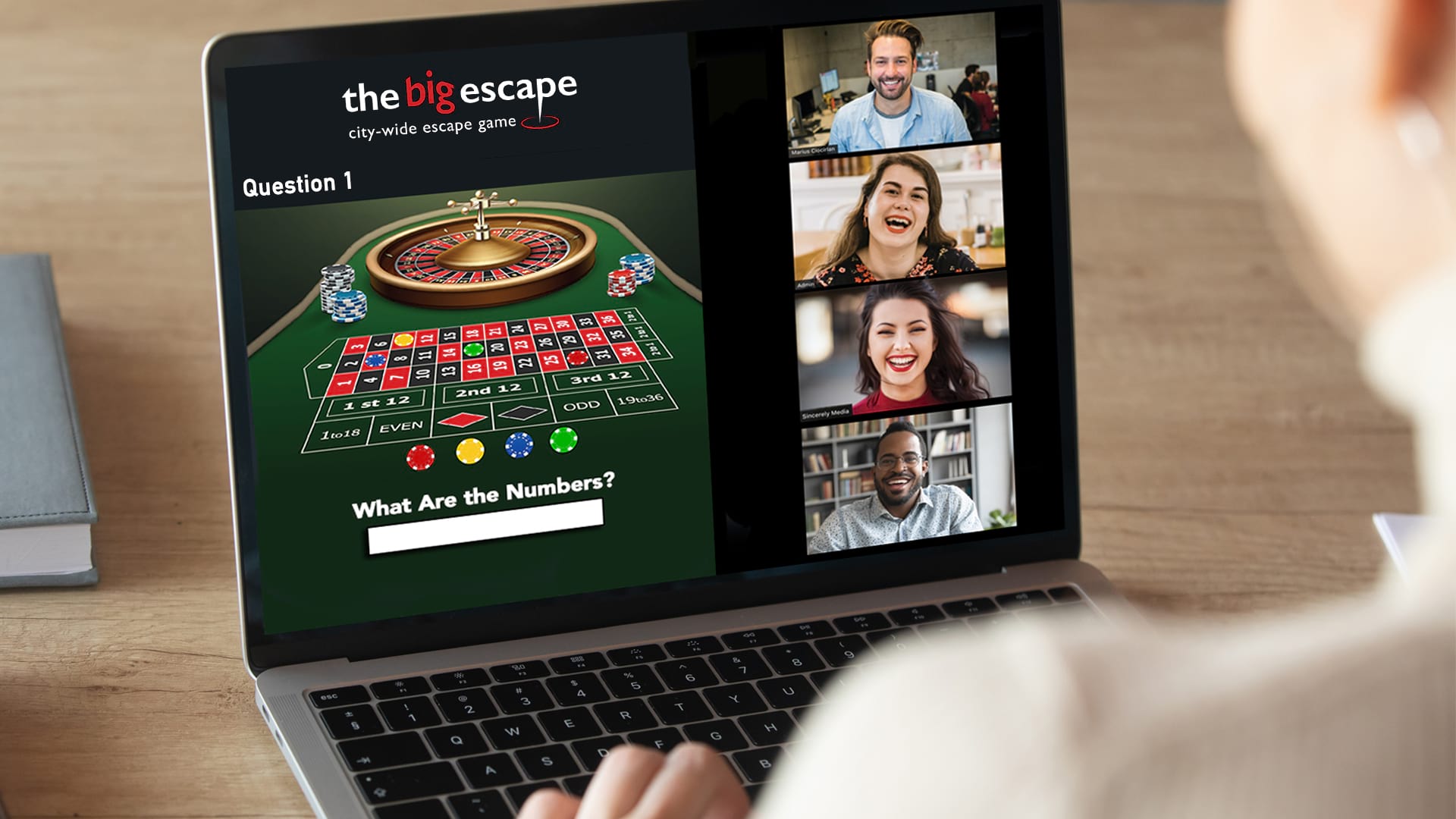 Can you and your friends crack the codes, solve the puzzles and blow open the casino safe without getting caught?
Join Dan Rooney and his team of criminal masterminds and help them pull of the the Heist of the Century. When you meet (pre-filmed) Dan's team of experts, they will help you gain access to the casino. You will meet a Jack Potts your man on the inside, Wheels your Getaway driver and plenty of safe crackers and hackers along the way. Once you blow open the safe, you will have 15 minutes to escape with the loot.
Duration: 60 or 90 minutes
How it Works
This is a browser based game so it is very easy to set up and manage
Game briefing 5 minutes
Put teams in breakout rooms
Only team captains log in to URL
Captain will share their screen with teammates
---
Email us now and we can book you in to play The Big Escape remotely through ZOOM!
---